06/28/2022
Beanies of the future = sustainable
A year ago it was our goal to create sustainable options for every product category and we made it happen. Now we're dialing down to make those categories even better. So what does that look like exactly? Well, let's start with our 2022 Fall/Winter Beanie program.
Every beanie style we have is officially made from recycled materials. There, we said it. So when you're designing and ordering your custom beanie(s) from us you can be assured that there's a sustainability story behind the product. Our recycled yarns do not compromise softness or hand-feel one bit, giving your customer an eco-friendly and comfy product. Interested in an alternate? We also offer Polylana® Fiber, which is a low-impact alternative to 100% acrylic and wool fiber, using less energy, CO2, and water during production.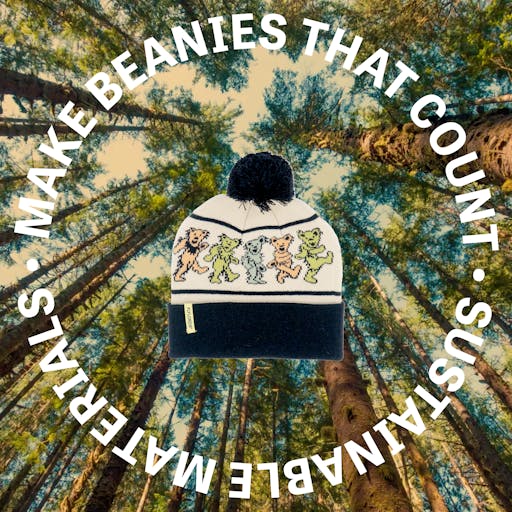 It keeps going
Next up: color. Yes, we added 7 new heathered yarns that add that feeling of elevated product. But we also improved our colors across the board, coming in at 80 colors in total. Choose from any of our standard 8 styles or 4 jacquard styles which allow for up to 4 colors (and include a scarf style).
It's time to get ready for Fall/Winter 2022. Expected lead times for our beanies is 8-10 weeks + shipping, so plan ahead. Contact your account manager or get started on our new client form.