Our Mission
Making apparel used to come with a number of headaches and limitations. We make it easier. Together with our partners, we are taking steps to develop a process that is more streamlined, cost-effective, and sustainable. Our mission is to provide an unrivaled merchandise experience that allows you, the customer, to focus on what you do best while we kick butt designing your apparel.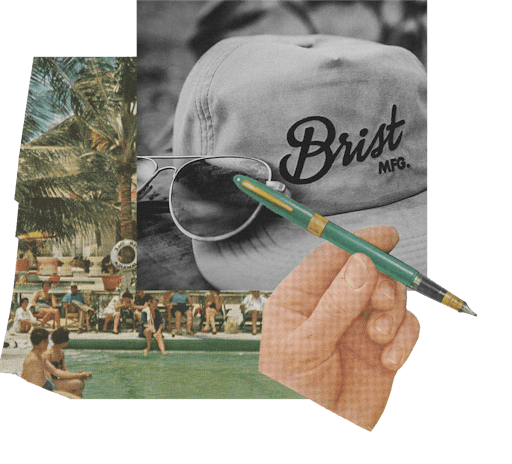 Our Story
How it started
From a private label outdoor lifestyle brand in our CEO's dorm room to an end-to-end branded apparel solution with millions of products designed and manufactured worldwide, the story of Brist MFG is your typical zany, trials/tribulations, zero-to-hero, rockstar startup story.
How We Win
Our Values
We Do It Together

Over Deliver

Create Results

Be Bold (& send it)

Lean In
A book for a brand
Want to get to know us on a deeper level? Need our brand guidelines? Curious about our history? Download our brand book.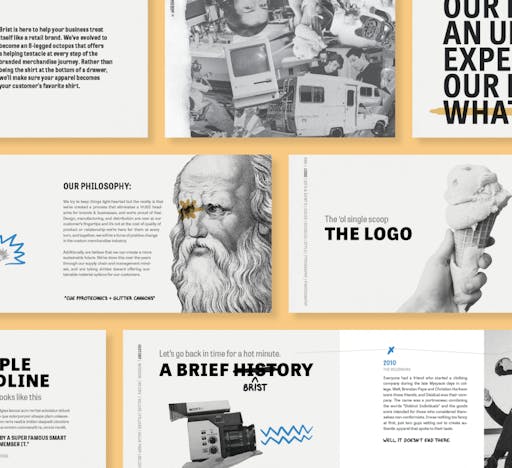 Sustaining our future
Textiles are one of the top contributors to landfills around the globe which is why we take a strong stance on designing apparel that doesn't end up as trash. We focus on quality design, materials, and low minimums to set a foundation for sustainable practices for our customers. We are proud to announce that we've integrated sustainable options across all of our product categories. Download our Sustainability Guide for more info.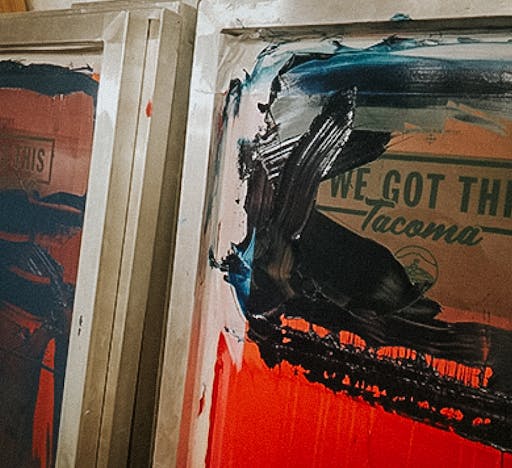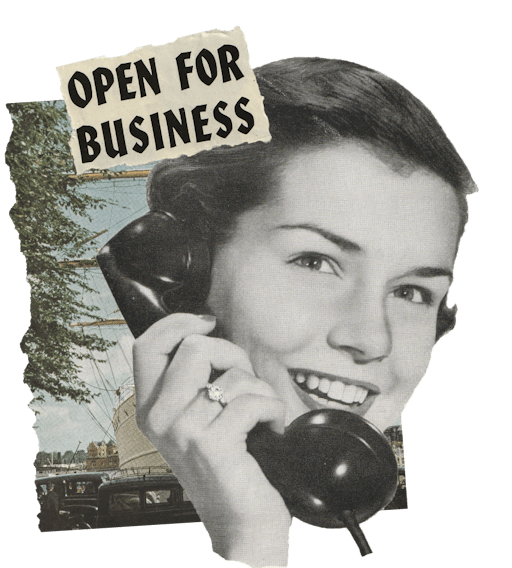 Give us
a ring
Our Account Managers are standing by and ready to take your call. Or email. Or DM. Or smoke signal. Look, we're ready as all get out to kick your apparel headache to the curb and work together to create the most compelling merchandise you can imagine. Let's do it together.