Flannels
We've been designing custom flannels for a number of years now and we feel like we finally made it–the greatest flannel of all time. Here's why:
Sustainable Materials in all styles

Mid-weight Classic, Sherpa or Quilted Lined Jacket, or Heavy-weight Shacket

11 new seasonally inspired colors & patterns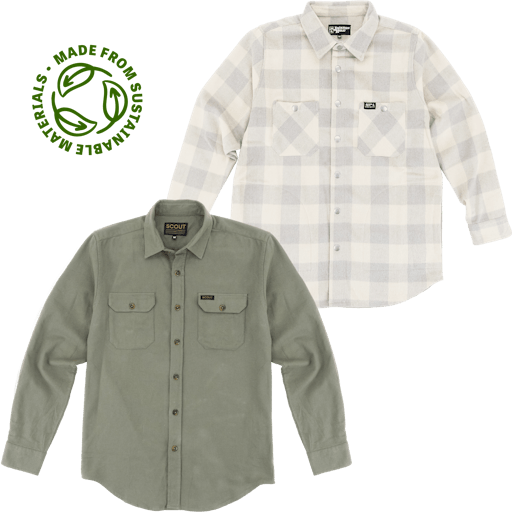 Color & Pattern
For Fall/Winter 2022 we've developed our own 11 unique colors and patterns, guaranteeing your brand a one-of-a-kind look. Select from either our mid-weight colors (Style Options: F01 or J20) or heavy weight shacket (Style Option: J10).
Ready to roll?
 Let's get this party started. Fill out our new customer form so we can get to know each other a bit better. Have some questions? Get in touch today!