Swim Shorts
Swim shorts are the hail mary when it comes to a brand apparel line for Spring/Summer. We offer these bad boys in a sustainable recycled Polyester/Spandex material that is perfect for all-over-print artwork. Paired with a matching button-up? Get outta town.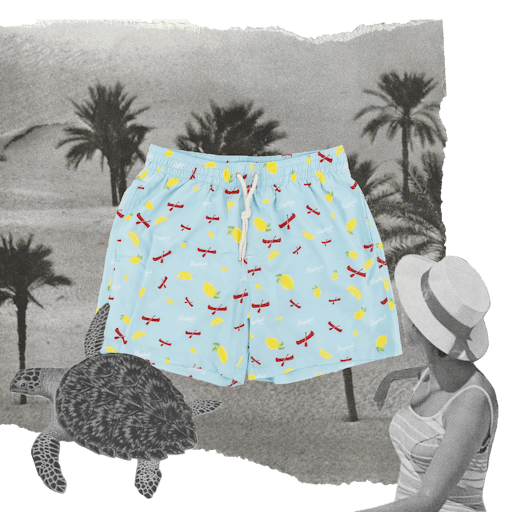 Don't forget, make it a set!
Go the extra mile and pair your swim shorts with a matching all-over-print button-up. It's seriously the most powerful look (for proof check out this pic of our guy Kyle rocking an Austin Beerworks full set). Want to go the extra extra mile? Add in a full print custom hat, also shown on Kyle's head.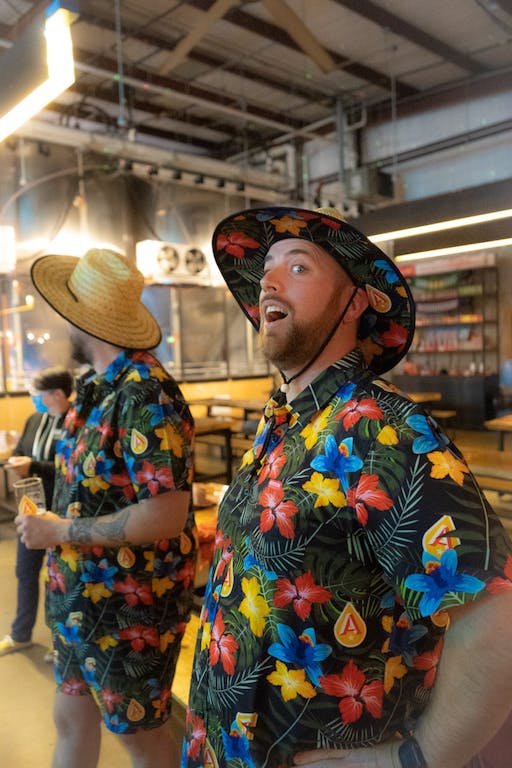 Ready to roll?
 Let's get this party started. Fill out our new customer form so we can get to know each other a bit better. Have some questions? Get in touch today!