Embroidery
Take advantage of our endless selection of blank garments, top-of-the-line equipment, comprehensive printing options, and quick turnaround times. Our all-in-one service is built to deliver the finest quality apparel around, in the most efficient manner possible.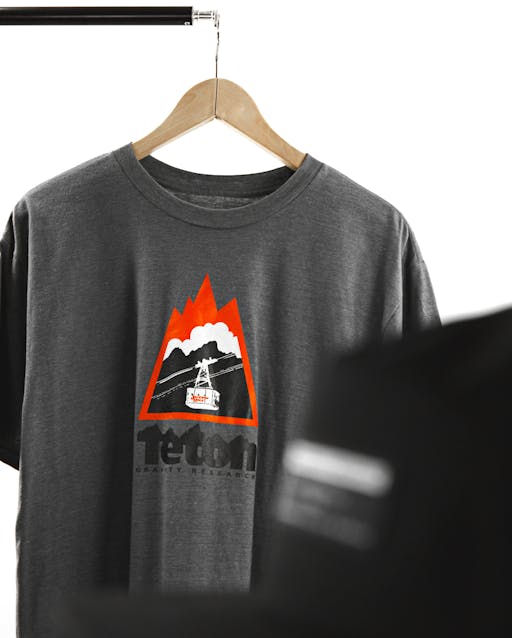 FAQ
Can you match Pantone colors?
We have a number of stock inks available for you to choose from. If you do not see the color you are looking for, we can mix a custom Pantone color for a $15 charge.
Are we charged for artwork?
We will create a portfolio completely free of charge with either new artwork or using your own. Our hope is that you'll love something from the portfolio enough to move forward with. Once the order is placed, you'll be charged $125 for a custom design.
What is a vector? What if I don't have one?
A vector file is an editable raw design file created with shapes, curves, points, polygons, strokes and color fills. Vector graphics allow designers to expand or reduce the vector graphic in size without any loss in quality. Acceptable formats include .ai, .eps, or a high resolution PDF. If you don't have a vector, in most cases we can re-create the artwork and vectorize it. A custom design fee is charged in these instances- this is fee will be based on the complexity of the design.
What does your quality control look like?
For screen printed goods, our quality control begins in the art approval stage. We do our best to outline every garment detail, sizing, color, and placement requirements. We inspect each blank garment thoroughly before they go on the press! During the printing process we run each garment through a series of checks in order to verify its consistency with the approved art sample form. Quality is of the utmost importance to us and we do everything we can to give you a product you can be proud to wear.
How many colors can we do?
For our standard print processes we recommend using no more than 7 spot colors. However, you can use a number of different printing methods that allow for full color photos, halftone gradients, and direct to garment printing. if you are interested in printing complex artwork, let us know and we will recommend the best method for your project.
Do I own the artwork created by Brist for my project?
In short, any custom artwork created by our creative team belongs to Brist. If you reorder a garment with custom art on it, you will NOT have to pay another custom art fee. If you wish to purchase specific usage or exclusive rights for artwork, we will be happy to arrange those licenses.
Ready to roll?
 Let's get this party started. Fill out our new customer form so we can get to know each other a bit better. Have some questions? Get in touch today!